The year is running by so fast I cannot believe it is March already. Time for the yearly design refresh. I fixed some issues I had with how the website displays on the PS4.
I made a custom colour picker because I got tired of colour web services and wanted something simple.

I have made some an updates to Newofox including the ability to do barrel rolls and other bug fixes.
Created new project called "Code" where I can upload little snippets of programming code that I feel would be useful to other programmers. I dont really have a theme for that section yet but I figured I would through it up because I procrastinated on starting it for too long. The first upload is an achievement system that created in C for one of my old games. It is hard to find stuff like that on the internet nowadays because most code is now written in monolithic OOP. Or worst yet on APIs on mobile phones have transformed those systems into services (SaaS). So if you ask anyone how to do it in code they either dont know or they come up with some kinda convoluted object inheritance map. My approach is much more dynamic by maintaining a relational array of numbers that update each other when certain events happen. Only 2 events are really needed "addition" and "reset". Anyway I am not going to bore you all with the details.
I also need to put in some work into the JMGov search project because I have hit a wall in terms of how deep I can drill down into the network of websits. I now need to go 4 levels deep (inception style, lol) and the code just cannot manage that amount of data. I will need to do a partial read of website, crash out and then be able to continue without losing track of where I am in the structure. Previously I could store and crawl the entire structure in memory but now 4 levels deep I have gone down a rabbit hole that I cant crawl out of without something clever to guide me. That clever thing is what I need to figure out.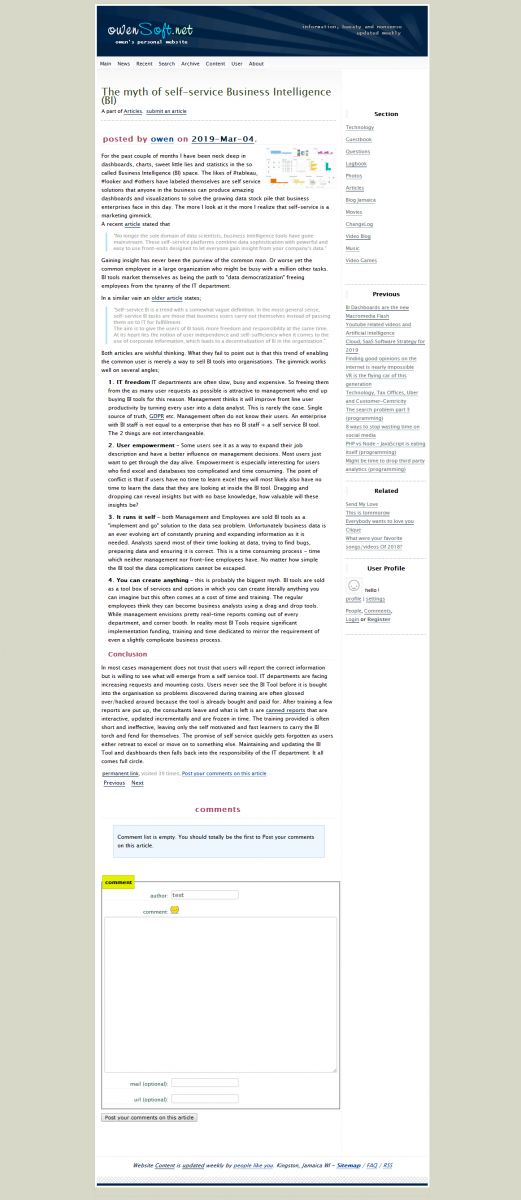 Previous design (brought back from 2004)

New Design for small monitors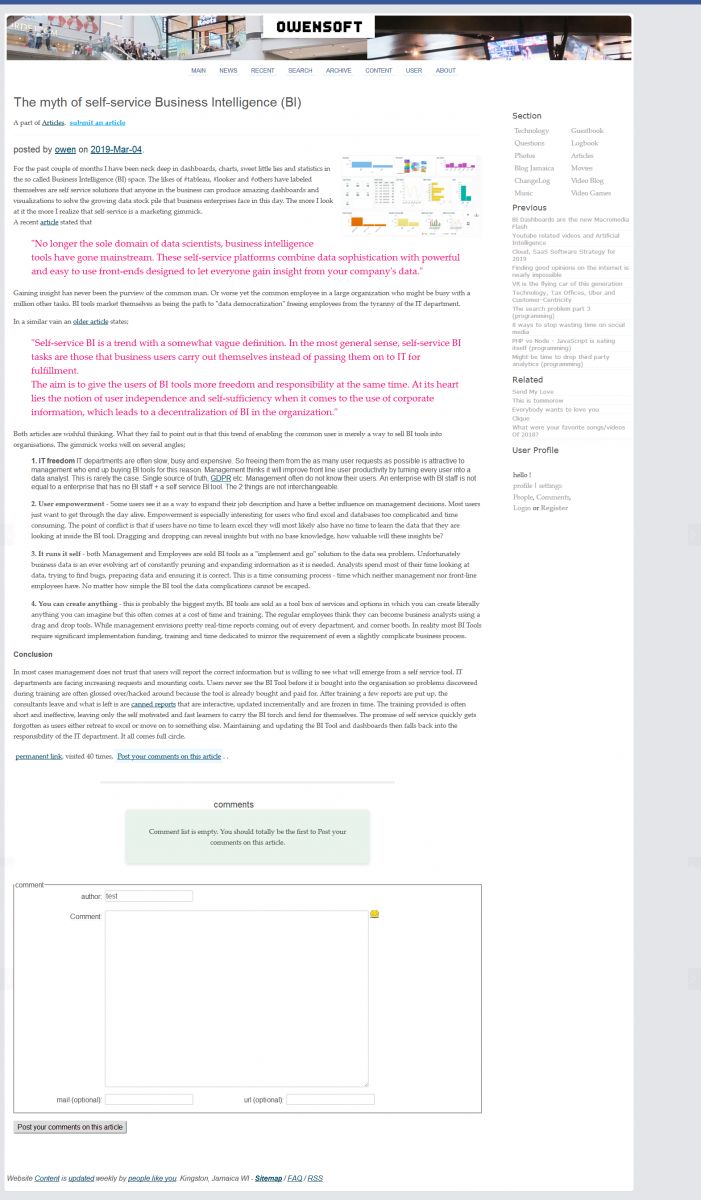 New Design for wide monitors
permanent link. Find similar posts in ChangeLog.