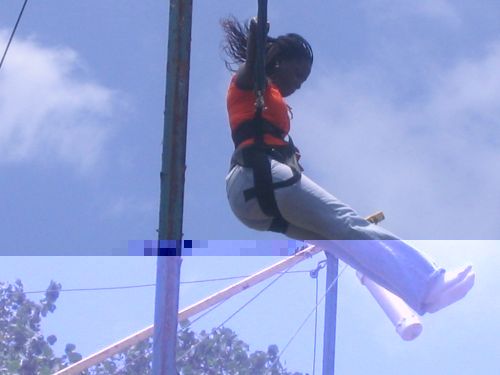 Every day is christmas and every night is new years eve (Sade)
It's been a really drawn out week. I still have a lot of work to do - work which should have been done on sunday except I got draged off to the Portland Jerk Festival. The annual staging of the hot and spicy. Jerk which is a term used for an island style of barbecue that includes marinating the meat in a green pesto-like mixture of herbs, spices, and very hot peppers. I heard talk "Jerk Ice Cream" too but I didn't stay around long enough or cared to find out.
So now I'm back and waferbaby has added a niffy new feature to his site but I've still got other things to do on this one. Especially about people asking questions about a certain person. All silly little 15 year old girls they are but I'm working on a solution.
permanent link. Find similar posts in Logbook.