In the streets I had to go to the tax office and do some other errands including fixing my old car but never complain about the things you survive. Here are a select few pictures from that month that did not fit in a set.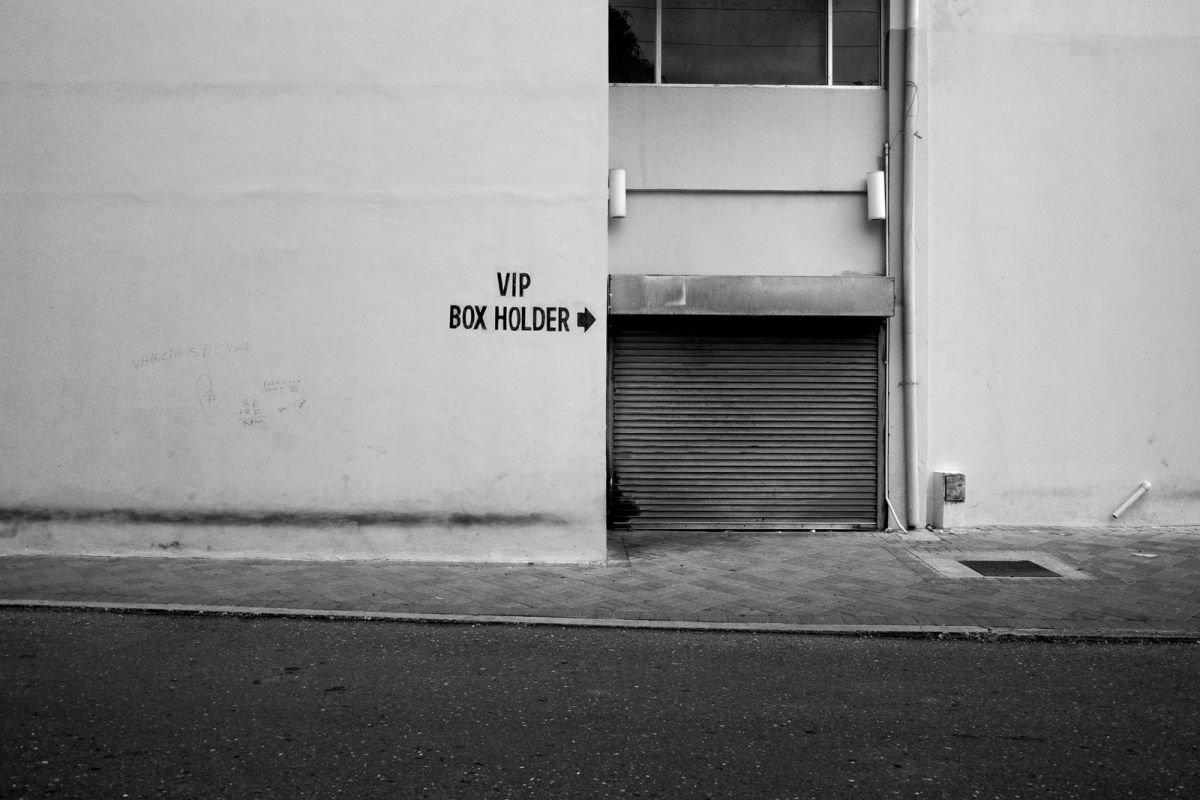 Private parking at Sabina Park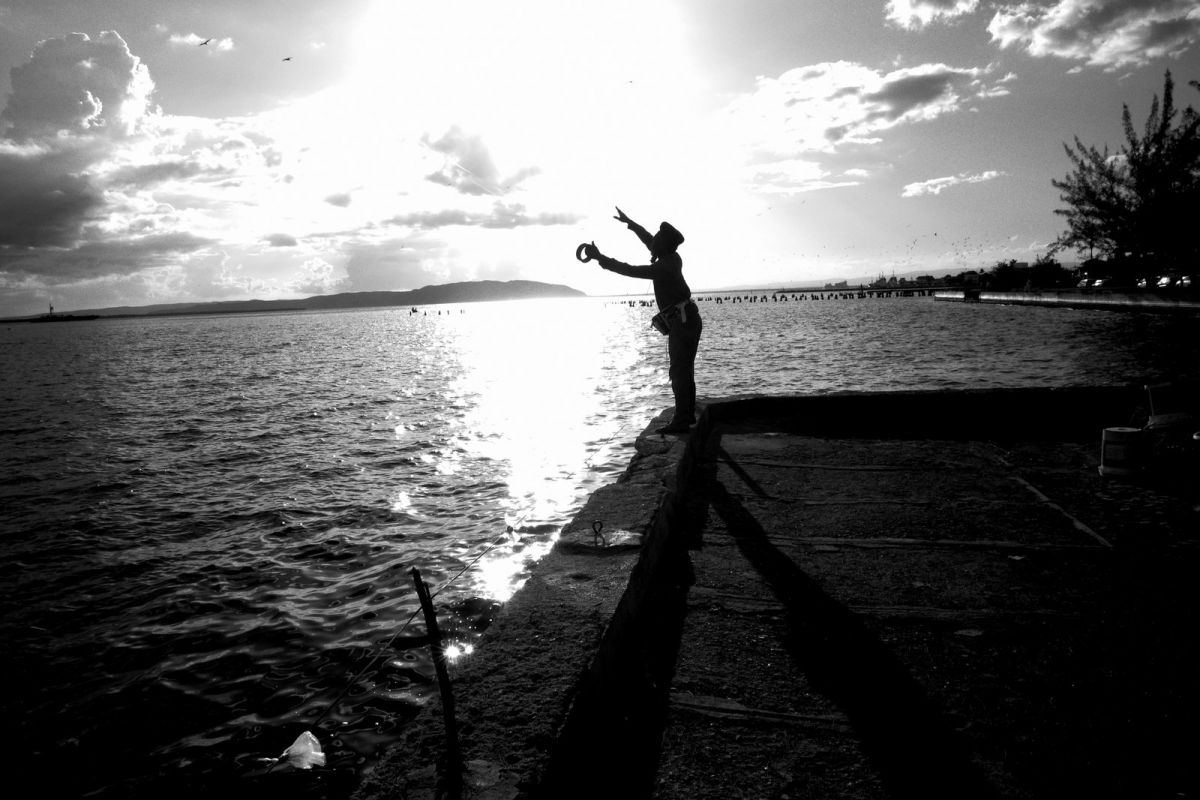 fishman casting a line Downtown Kingston waterfront.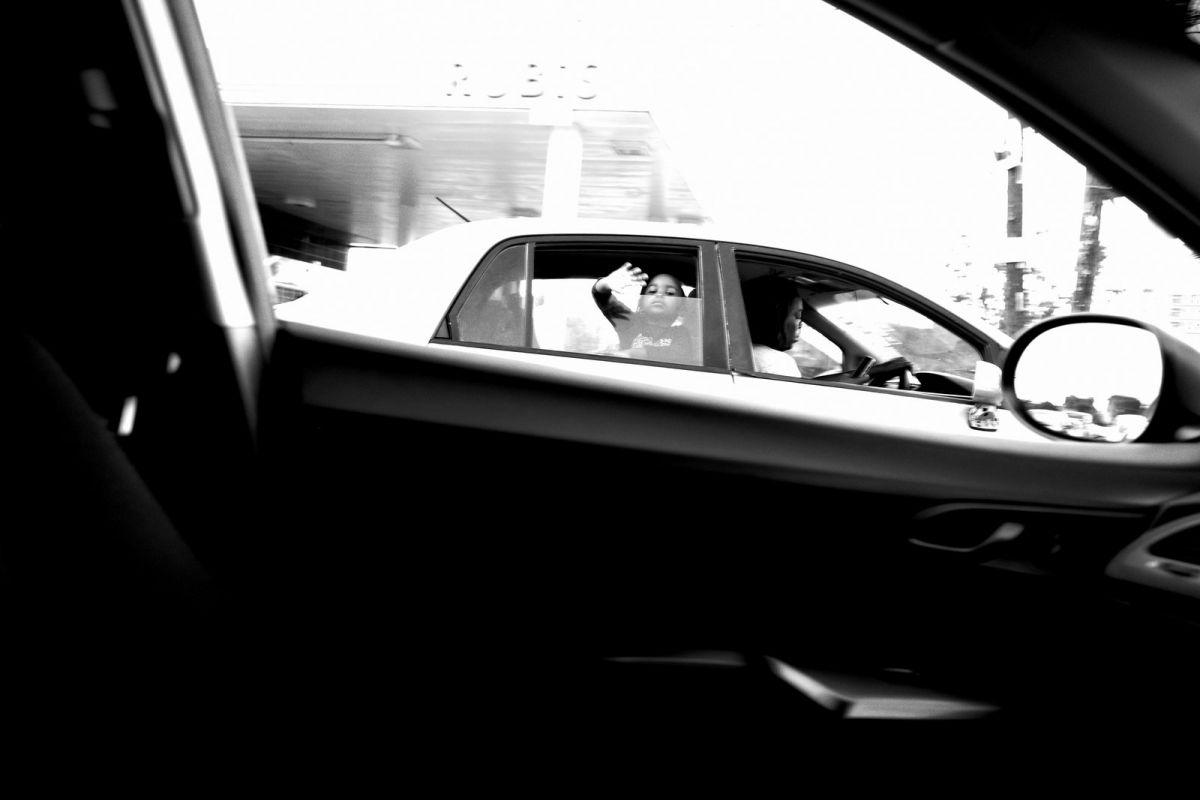 Boy/girl waving from car while at stop light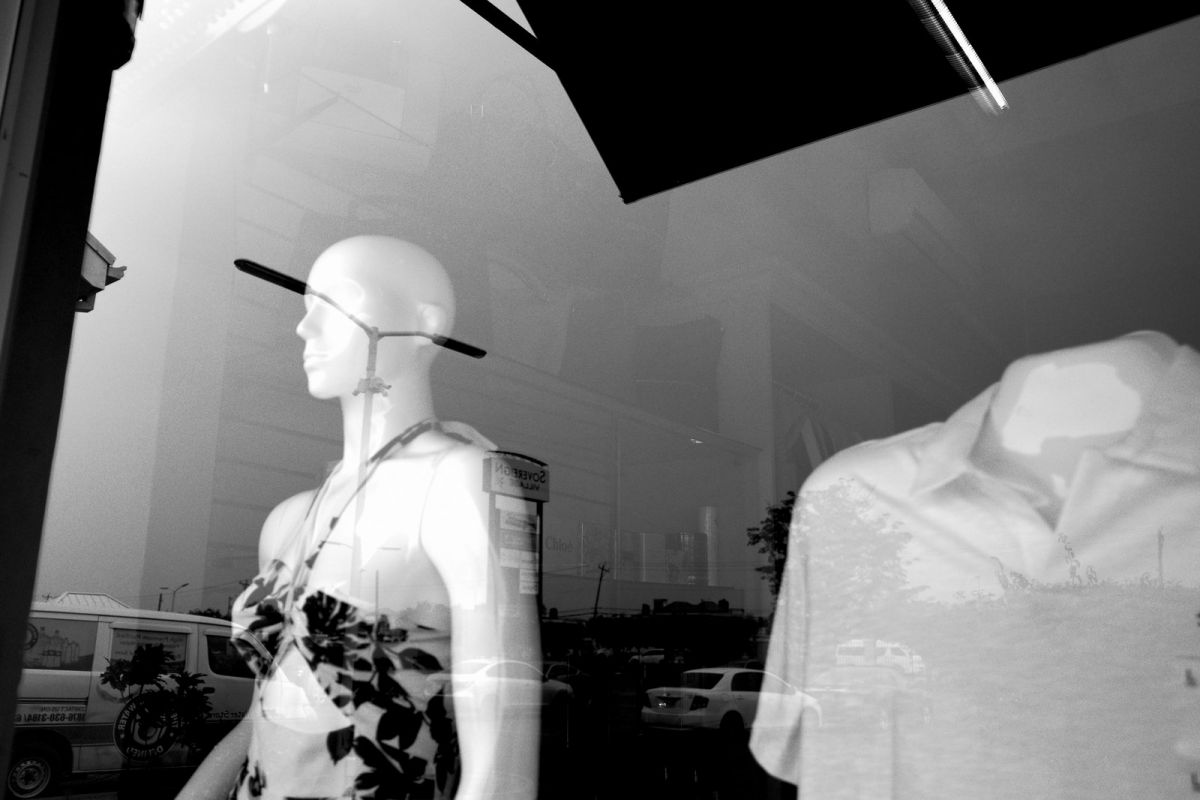 Reflection on glass on mannequin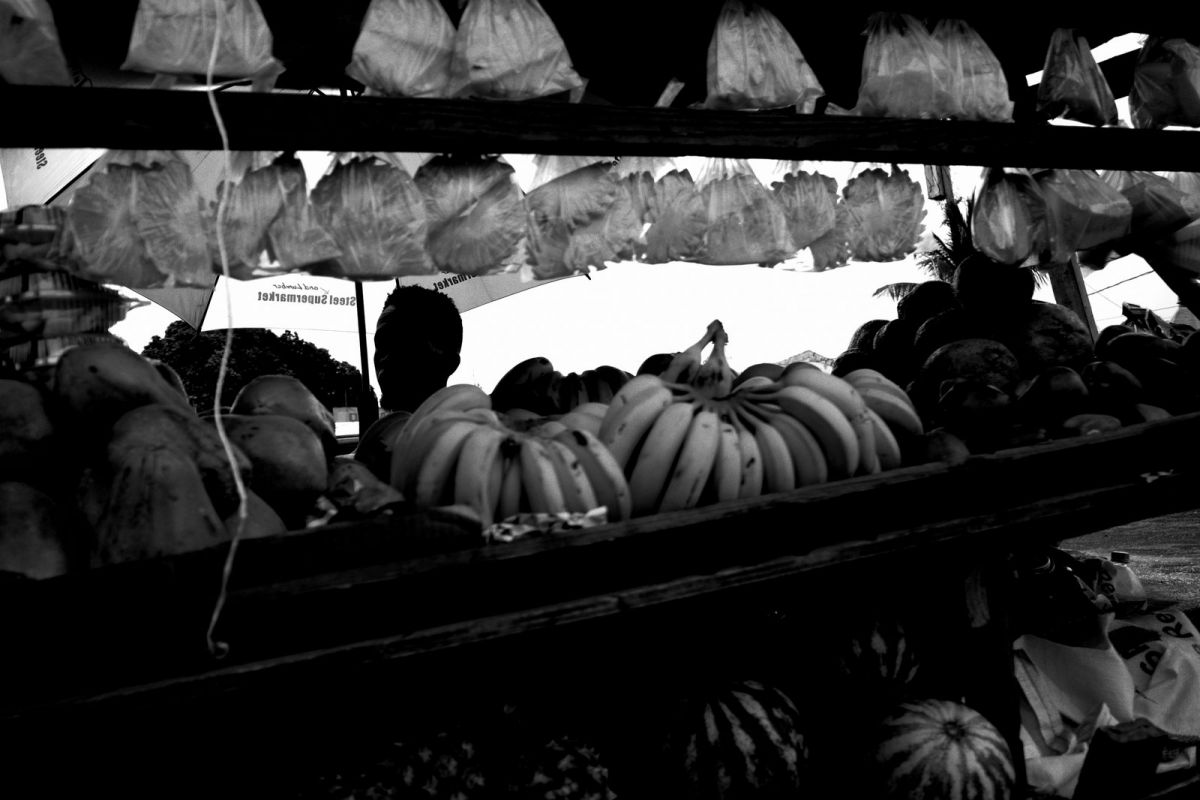 Fruitman waiting on Customers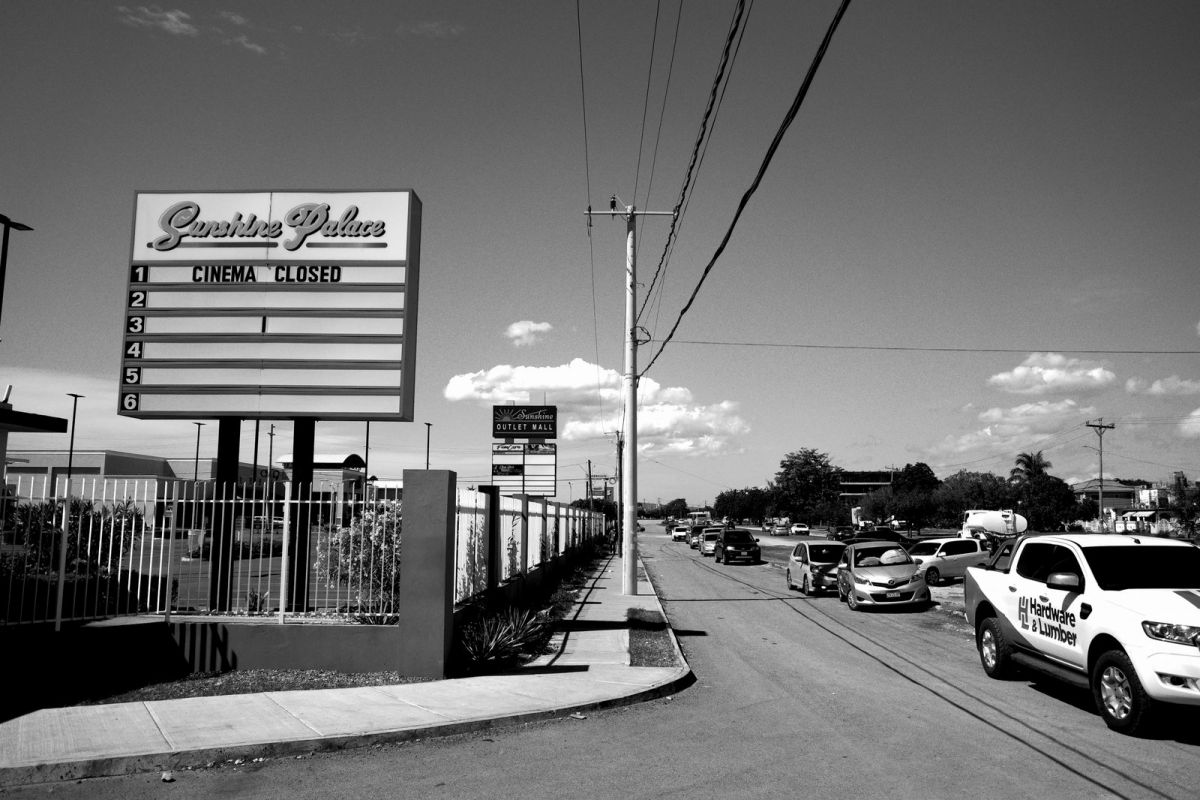 New Sunshine Palace Cinema Closed in Portmore
permanent link. Find similar posts in Street Photography.