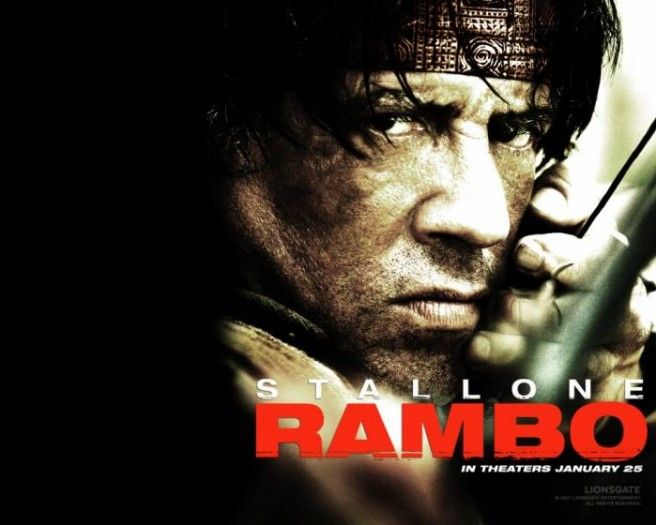 As most of you know I watch a great portion of my movies on cable by a smoldering fireplace with cookies and a warm blanket. But thats not what we are here to discuss - we are here to do a review of a movie called Rambo 4, simply titled "Rambo" (all things old are new again).
Now some people might already know what to expect from this movie and some may not. But in this movie everything dies and I mean EVERYTHING. From the start of the movie you can just tell whats going to happen, its a dead giveaway. Its almost like the story of The Little Red Riding Hood. Clearly this movie is for a certain type of audience but I doubt I've ever seen killing on such a wide scale since I can't even remember.
Yeah Stallone has gotten older but what does age have to do with anything when you special effects? I thoroughly enjoyed the movie, I think they must have killed about a billion people - seriously - in every way that is humanly possible with a machine gun and explosives. Kids, women, dogs, trees, boats, water - EVERYTHING.
I give Rambo 4 an above average; 8 out of 10. Very violent. Not as deep and diabolical as the first ones but still kick ass!
permanent link. Find similar posts in Movies.