You save some money if you do not stay at an all inclusive resort. Because who is going to eat all that extra food? But be prepared to bear the wrath of your significant other. Your room will likely not be ready on time and towels are usually in short supply. The breakfast that is included with the cost of the room is great. They need to change out the old magazines in the rooms and dust a bit more. I give it 3.5 out of 5 stars. Average. You will have to buy dinner/lunch on the property but prices are reasonable and the food is good.
visit and book directly on : kazkreolresort.com/
Finding the place is a bit tricky if you use maps because it will try to send you down a road which is blocked by a security guard. Turn at the stop light, go around the bend and under the bridge, pass the bunch of dudes washing cars by the river. You will see a building that looks like a school.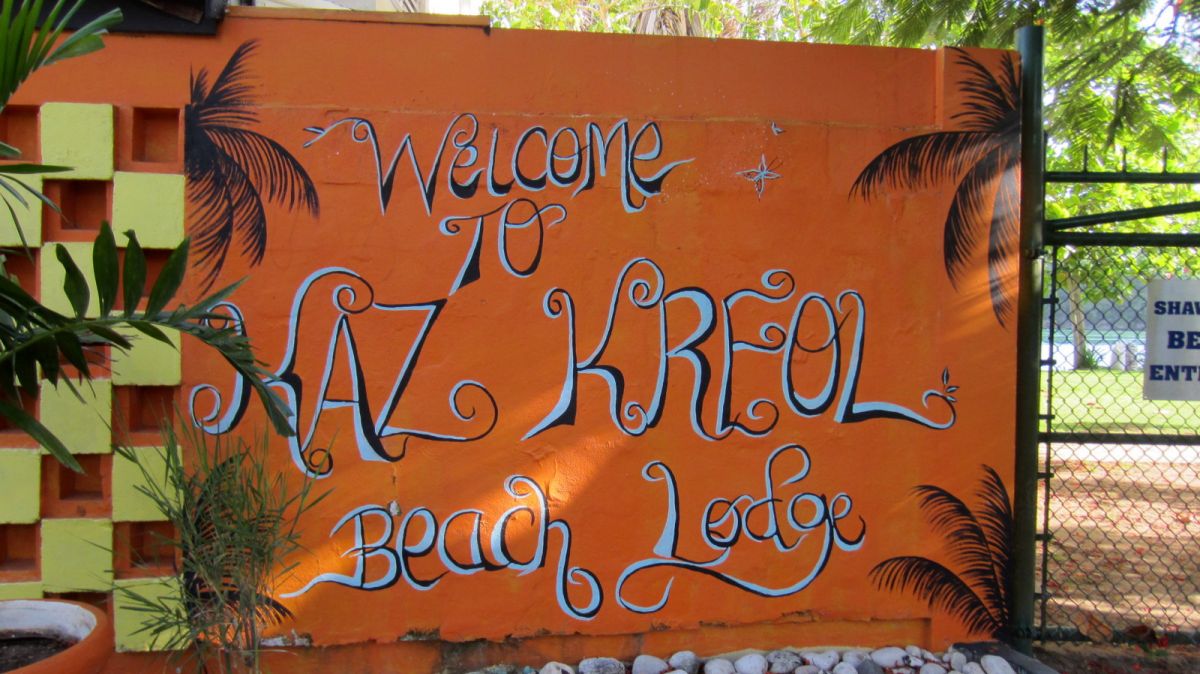 Sign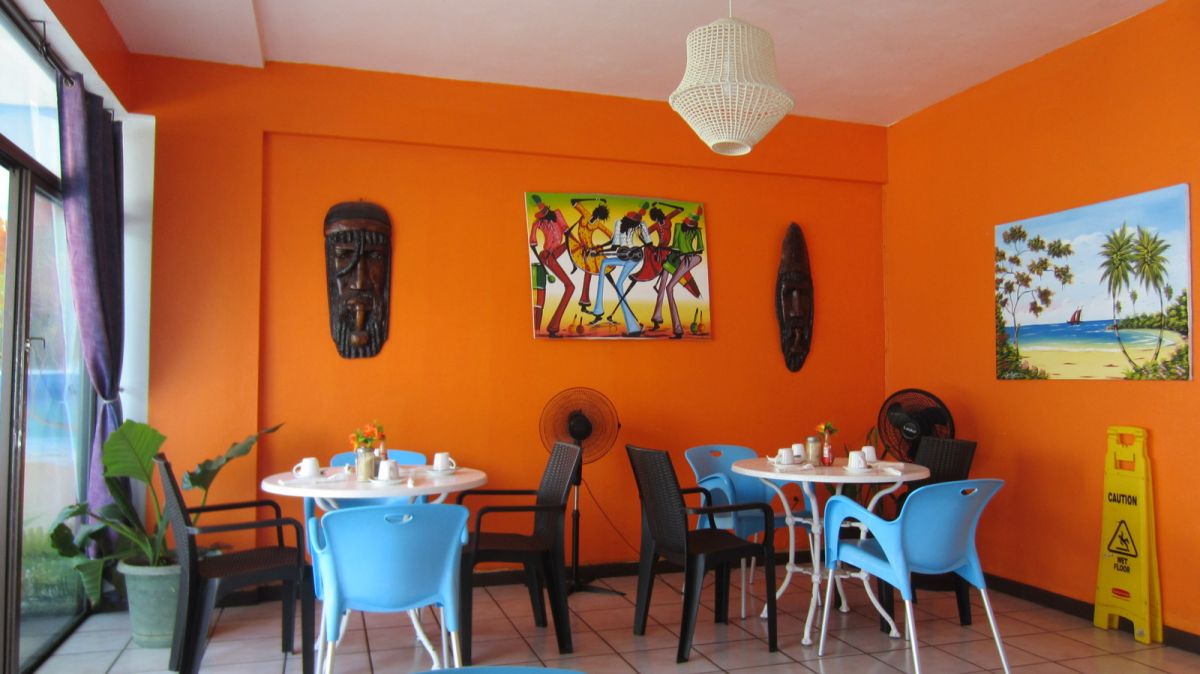 Dinner Area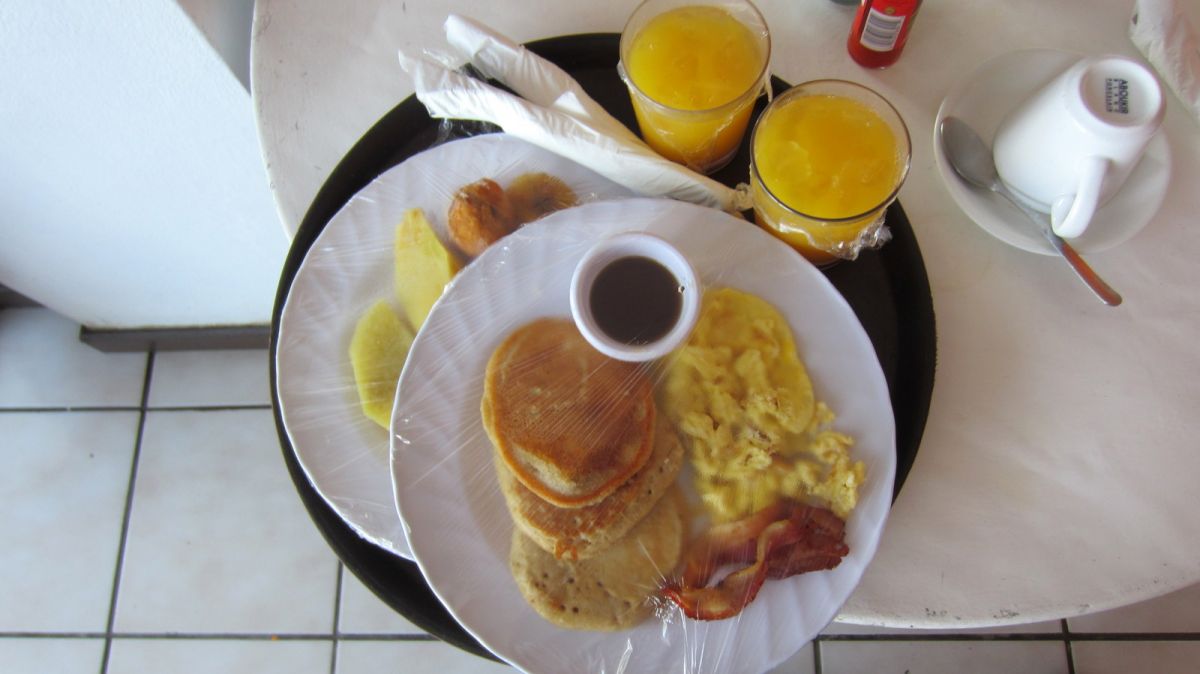 Breakfast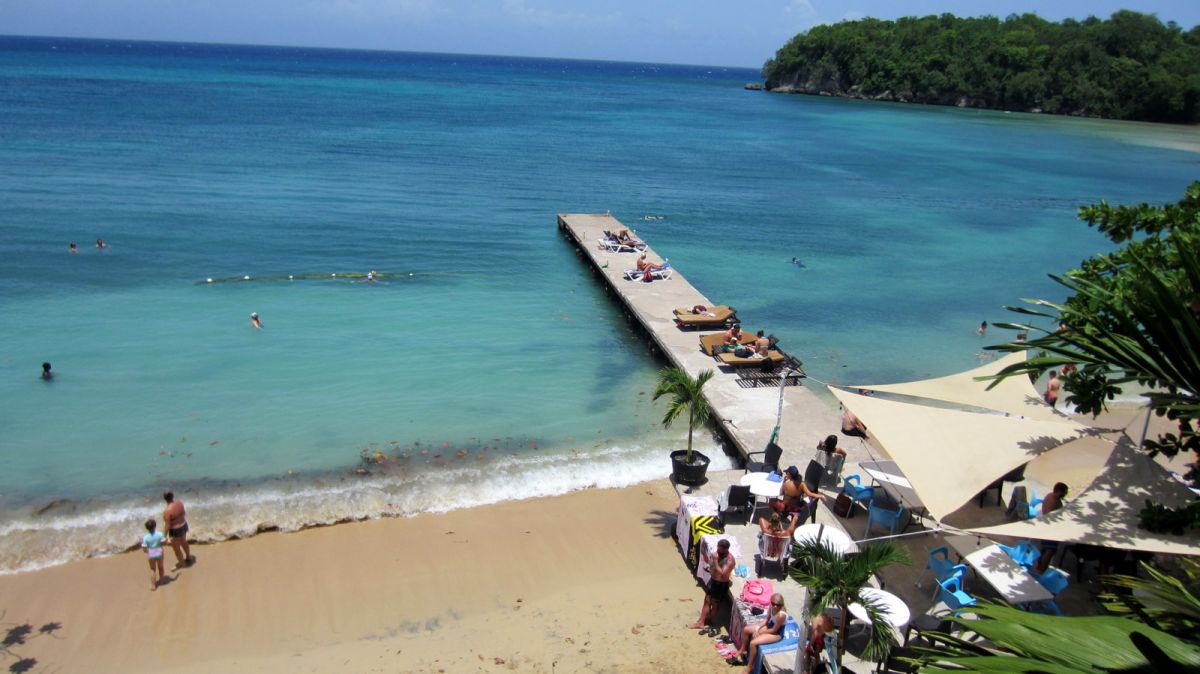 View from upstairs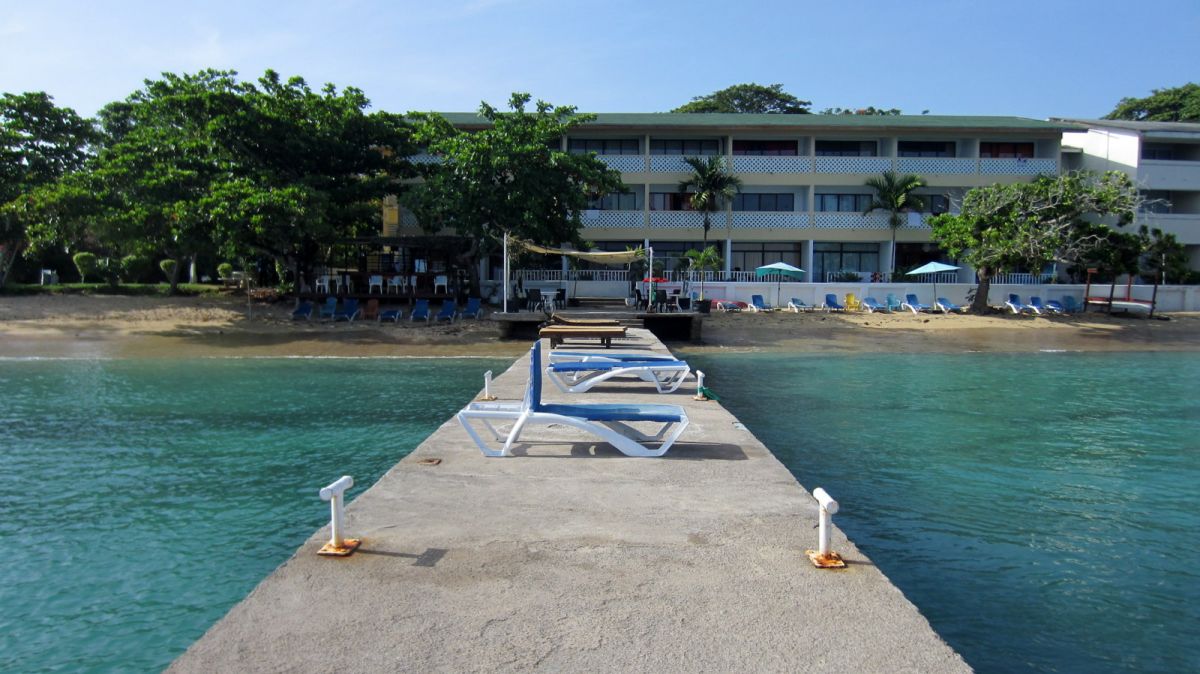 View from dock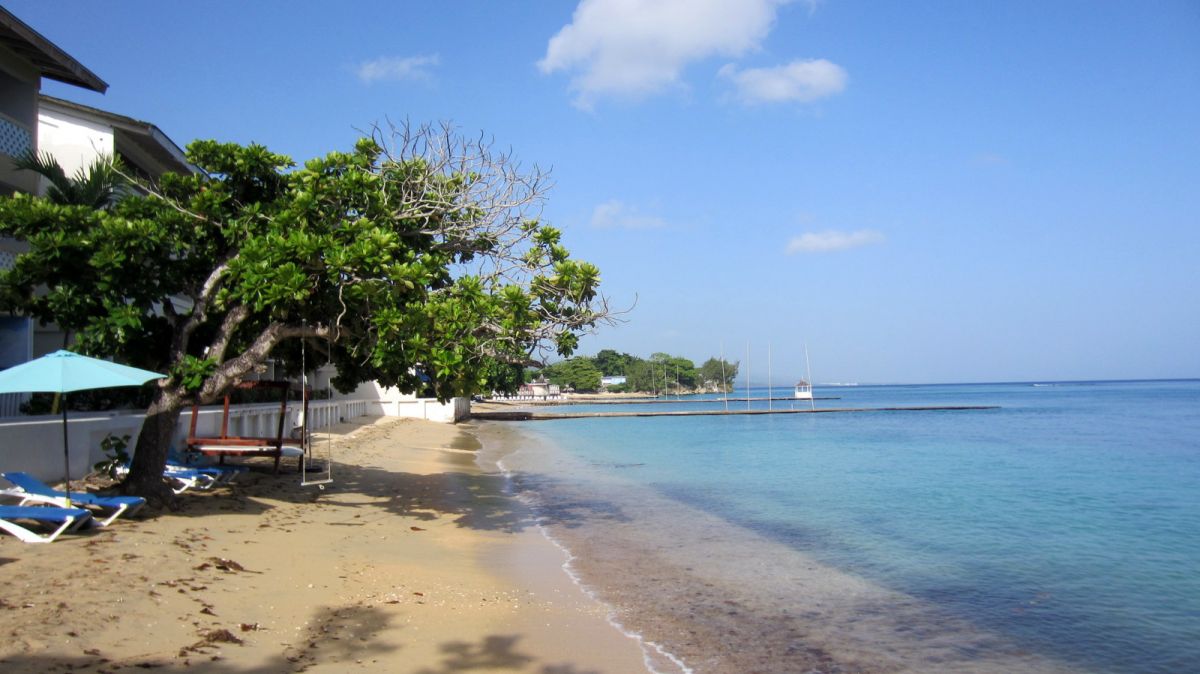 Short beach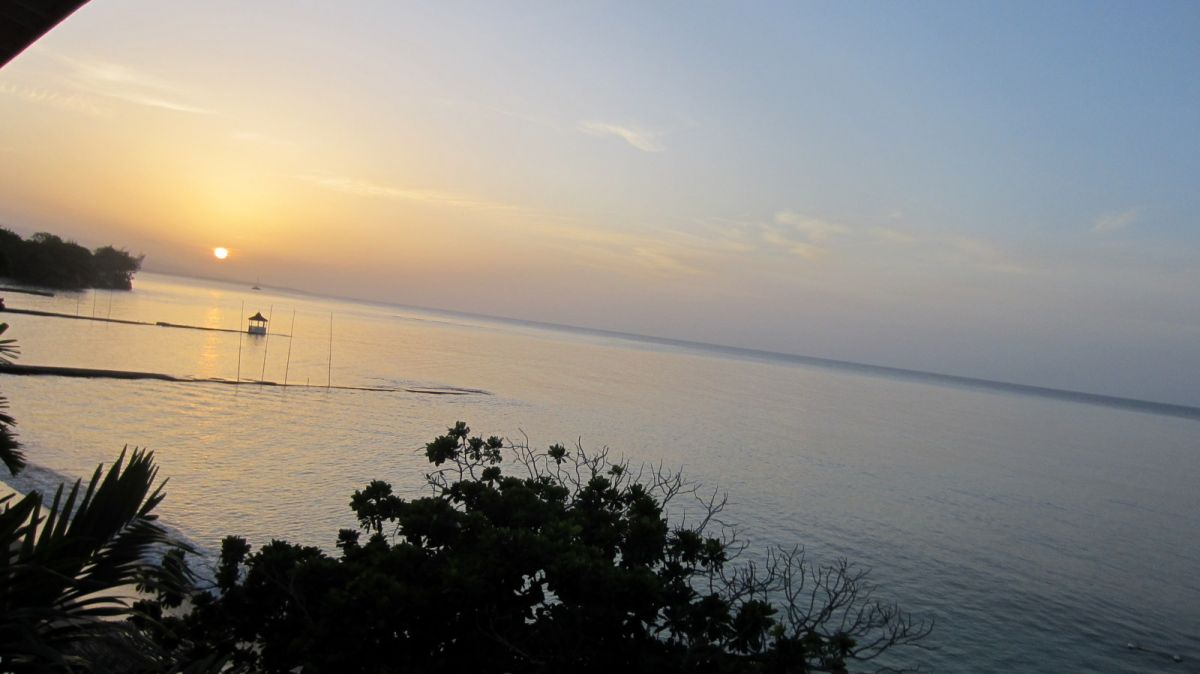 Sunset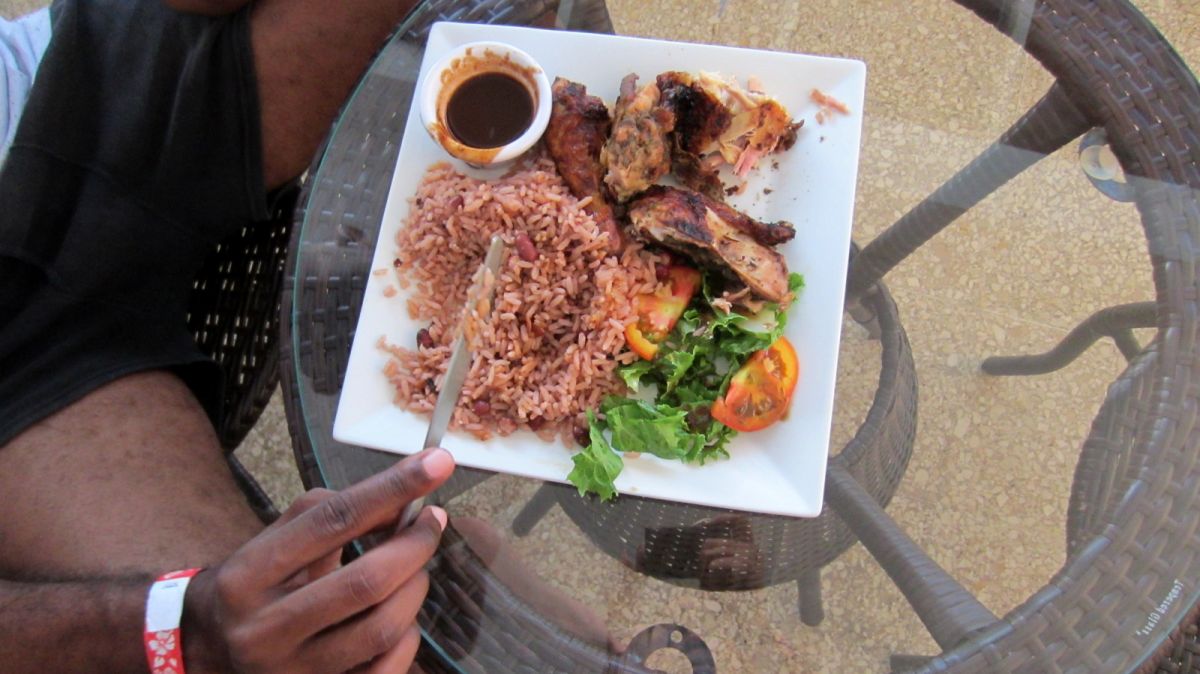 Dinner
permanent link. Find similar posts in The Jamaica photo project.