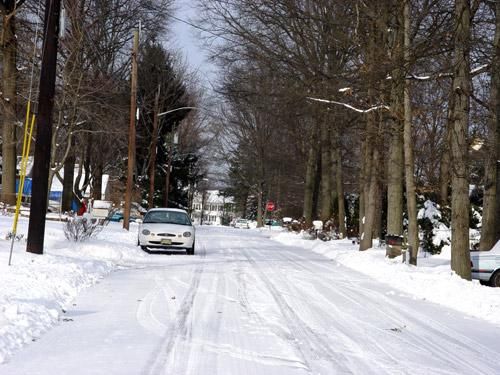 Bwoy ya'd people this winter did tuff iah. This is a shot taken the day after bout 12 inches of snow fell in NJ round December 2003.
Road kine a clear still; snow plow come thru and did the best it can to clear the streets.
permanent link. Find similar posts in The random photo journal.