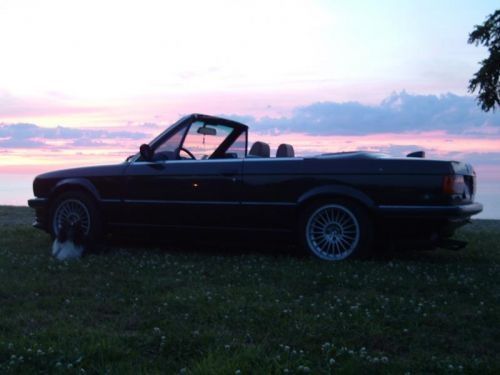 only 1986 bmw convertible in the us. imported from england in 1995. over $25,000 in receipts. my 3rd car, one I will always keep. 3rd BMW.

metric mechanic 5-speed transmission
short shifter kit
16" alpina wheels
Yokohama ES100 205/65/16
Brembo sport cross driled rotors
ceramic brake pads
Dinan chip
k&n cold air intake
custom exhaust system
Alpine 9813 HU
MA Audio components all around
MA Audio 400watt 4 channel amp
154,000km (90,000 miles)
permanent link. Find similar posts in The wheels project.