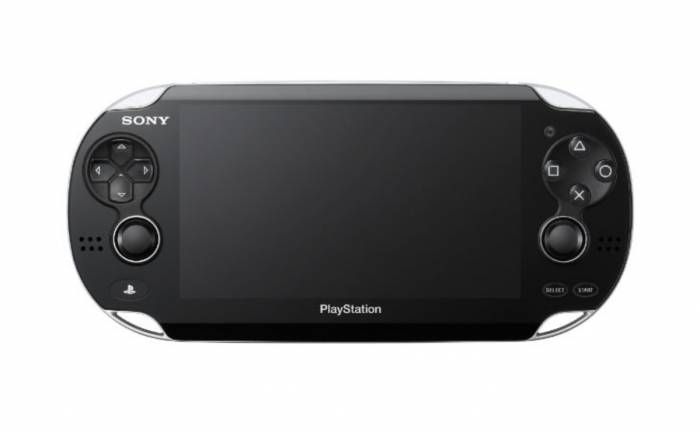 Sony, Sony, Sony. You know that shit is going to cost $599 USD. There is no way you are going to get all those features in a 300 dollar handheld. Sony apparently has yet to learn its lesson. These are the same features they were selling when the PSP1 came out (bigger, better, faster). Might as well they called it the PSP4000. I mean how can a system running at 2.5 times the resolution of the 3DS have comparable battery life? its logically impossible. The battery would have to be as big as the damn screen (also adding to its weight).
I don't know, why change the XMB menu? I don't even know who is going to care about a system that is coming out 9-12 months from now. Why they even announce it? If you announce something, you launch it in 3 months. Better yet you launch it the very next week, but Sony is not Apple. Don't wait until all the hate builds up or the thing gets leaked to the public.
Not to mention the launch line up. All those games might as well be running on a PS3 because it doesn't matter. I hope they port Uncharted 1 exactly to it, EXACTLY! Every feature in Uncharted one, on the system and I hope they sell it for $60. I mean why buy a PS3 for $300 when you can play the same game on the PSP2? Did they even try to develop a NEW game that makes use of all its new features? NO, they just ported the game that they already know are big sellers on the PS3. LBP? on a handheld? Its hard enough to tell when the sack boy is on a TV much less a small screen. Where is Heavy Rain? Where is LocoRoco? Where is God Of War 3? Eco? GTA4?
It plays PSone games? so what? the PSP plays PSone games. Where the hell are the PS2 games?
Having a touch pad on the back is as gay as dual screens on the DS. Its nothing but a reach around. "Touch it on the front, touch it on the back!" should be the new tagline. You will have release your grip on the console to fully utilize the back touch pad. Considering the weight and the size of the thing, people and kids are going to be dropping it left, right, center and back!
Its like someone at Sony is like "wait, how are we going to innovate around this touch screen gimmic? we are not smart enough to really think up anything new but we already have the most powerful handheld on the market, so lets make it more powerful than EVERY CONSOLE EVER CREATED and put the touchscreen ON THE BACK!" and someone else in the back shouts out "yes! and lets re-release all our current biggest PS3 IPs and add that right analog stick and cartridges that the fans have been requesting FOREVER!"
This is a system that will only sell to fanbois. Seriously, everybody who will buy this console will already have a PS3 (which is not alotta a people). The PSP GO flopped, go look that thing up, it costs $300 USD and it didn't even have rumble. Why not just make a portable PS2?
What they should have done
Here I list the things that make a portable console cool;

10 hour battery life minimum.

Cheap, small, light weight and solid build.

Lots of portable games, homebrew, and Flash games.

Usb ports and SD card slots.

Simplicity
The PSP2, NGP is none of these. Infact the PSP2 is the same as the PSP1. Everything that caused the PSP1 to fail is amplified 4 times.
The perfect PSP2 (update)
The perfect hand held from Sony right now would be a small ps2. Seriously.

The console will include all the PS2 hardware except the DVD drive, Controller ports and Memory card slot. It would in fact be a miniature PS2 with a built in screen.

It would play PS2 games stored a flash card, downloaded from the ps2 disc inserted into a PS3 or bought from the Sony Store.

Games would be played directly on the hardware. Therefore reducing the need for extra processing power for emulation.

It would have 10 hours battery life. Minimum.

It would play PS2 network broadband games over WIFI.

It would not support connection to a tv (so as not to kill ps2 sales)

New games could be released on it without disrupting the Backward compatibility of PS2 games while making use of extra features and a touch screen. In fact extra hardware features are not even necessary but I know some Sony Fans love to have do dads.

Rumble, Dual Analog sticks
permanent link. Find similar posts in Articles.