Picked up 8 cds in Toronto. It was not easy finding them. They totaled $20 CAD. The cheapest being the Christmas CD I got in Kensington market for $1 CAD and the most expensive being the Stevie Nicks at $6. St. Lawrence Market had the biggest selection but the really good stuff started at 25$ and I was not about that life. So far the Steve Nicks CD is the worse of the batch - such a flat singer.
Here are a few songs from the set; The Killers - All These Things That I've Done (2004), Nickelback - Someday (2003), Carla Bruni - Quelqu'un m'a dit (2002), R.E.M. - E-Bow The Letter(1996) and Stevie Nicks - Rooms On Fire (1989)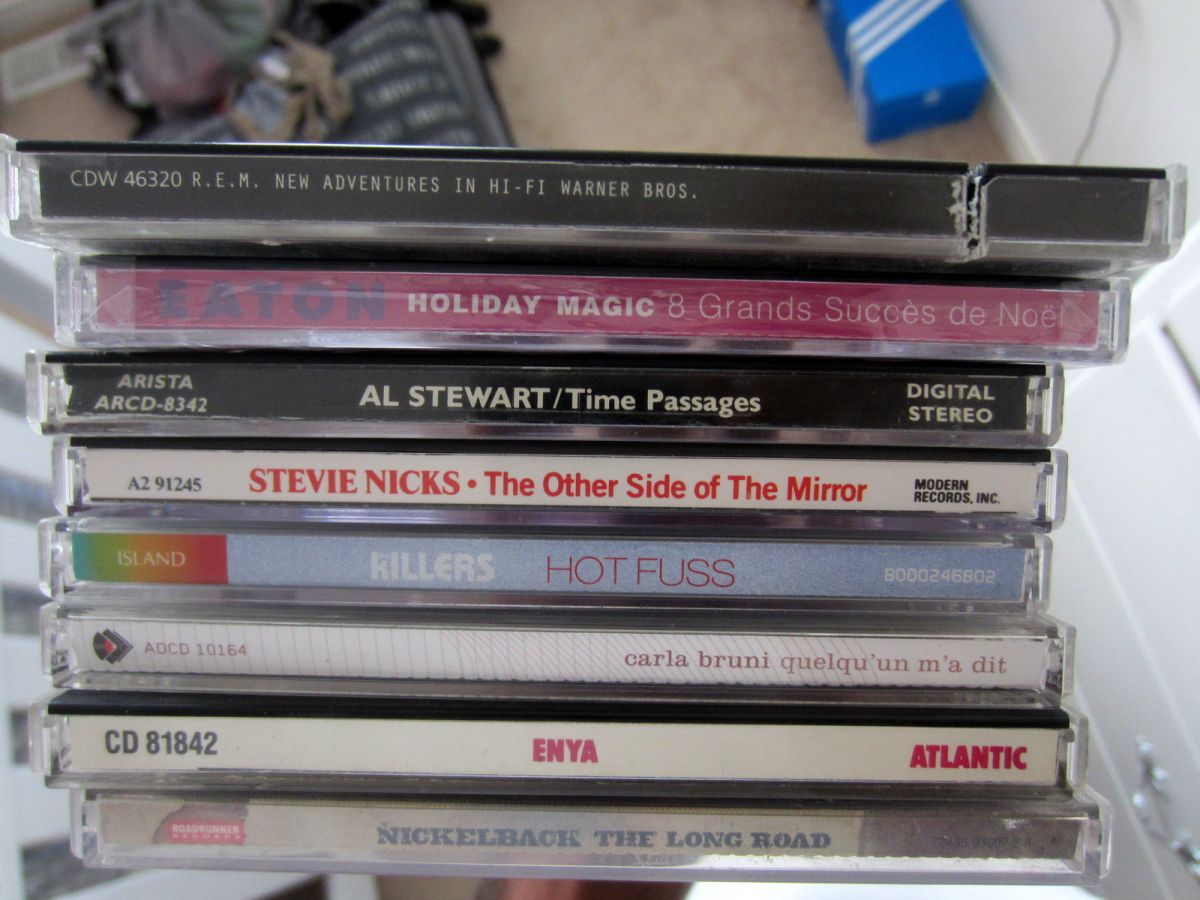 permanent link. Find similar posts in Music.